#MyUnVirtualSchool Idea for Provost Academy
Monday, September 22, 2014
This is a sponsored post written by me on behalf of Provost Academy. All opinions are 100% mine.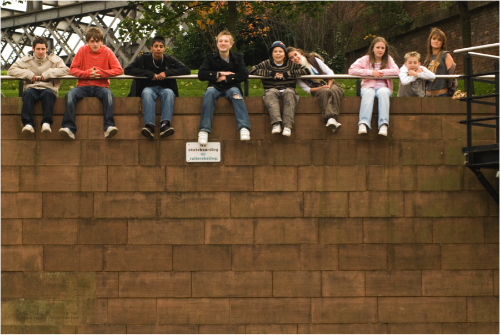 My son just entered High School this year. How time flies! His education is so important to me, and I would do anything to help make learning more engaging, to help him learn in a way that is personal to him and will help him to understand the material and retain it for life. Those "lightbulb" moments are priceless, but those moments wouldn't be possible without the devoted people around him; The teachers, administrators, and peers that help drive him and make learning a community experience. That's why I would like to introduce you to Provost Academy.
Provost Academy is an online public High School that believes relationships matter as much as academics. Academics are important to them, but they are also obsessed with connecting their students to each other, to mentors, and to opportunities. Their teachers, administrators, and advisors are devoted to developing one-to-one relationships with students, and they live the phrase "Inspired learning happens here."
The biggest asset for me is that they offer a flexible learning experience tailored to your child, with content designed to stimulate their learning experience. My son was tested at a "gifted" level in the 2nd grade, and it's been a difficult journey finding and advocating for engaging academic programs in the traditional public school system. Provost works hard to connect your student to other students with shared passions, and will search for opportunities for them to pursue their dreams now.

Provost is an accredited institution, meaning the diplomas students receive when they graduate are 100% real and they are recognized by colleges and the military, and since it's a public school, there is no cost to enroll! They are a tuition-free online school!

They offer classes in South Carolina (grades 9-12), Colorado (grades 9-12), and Ohio (grades 6-12). If you homeschool in one of these states, Provost could be an amazing asset in your student's learning experience.
Provost Academy calls themselves the UnVirtual Online School because they're dedicated to putting the social into the virtual learning experience. In honor of this, they are inviting my readers and followers to help them launch the UnVirtual revolution by sharing your ideas, thoughts and suggestions on ways in which an online school can be more social.
They've brought together some of the best minds in education. YOU! They believe you have ideas that range from simple, yet profound, to those that lie on the revolutionary end of the spectrum and each one can help them fulfill their desire to be an online school that connects students to each other, to mentors, and to opportunities.
They are always interested in getting better because that is what their, and your, students deserve: better. That's where you come in. They want to hear your ideas. They want to know what you think an online school can do to build relationships with and for their students.
My UnVirtual School Idea is to build relationships with museums, galleries, and centers devoted to learning, all over the country, in order to give students a wider access to their resources. These institutions possess uncounted learning aids in science, art, mathematics, history, language, and so much more, and offer tours manned by knowledgeable employees. They also usually provide discounts to groups, and to students with an ID.

Provost Academy can list these partner institutions for their students and families to take advantage of at any time, but also organize outings that families nationwide can join. Each outing could be led by a teacher based on their subject specialization, and can include one institution, several stops, or an entire city depending on the subject being taught.

That doesn't mean it has to be stuffy. Math can be taught in a waterpark, Science during a nature walk, and Engineering at a bridge or skyscraper.

Students learning in a real-world environment with peers who are also interested and engaged encourages deeper thinking and understanding, and will be a learning experience that will last forever.
Knowledge is power, and who knows, your idea might just brighten the future for thousands of students. Tell Provost Academy your online school ideas by commenting here, tweeting, or posting via social media using the hashtag #MyUnVirtualSchool.
What is your UnVirtual Online School Idea?