I #LoveDaytonaBeach For Our Family-Friendly Beach Vacations!
Thursday, October 2, 2014
This is a sponsored post written by me on behalf of Daytona Beach Area Convention & Visitors Bureau. All opinions are 100% mine.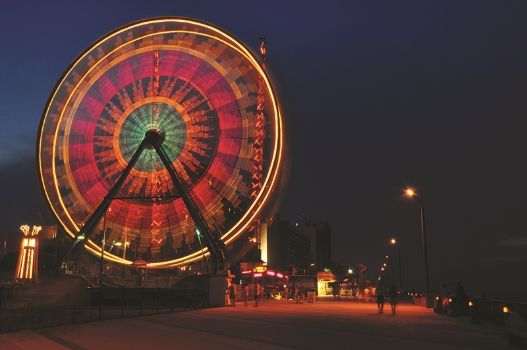 It's no secret my family loves to travel, but it can be tough finding affordable, family-friendly destinations. That's why I would love to introduce you to Daytona Beach and their Kid friendly options.
If you were wondering, Daytona Beach is on the East coast of Florida in the upper half of the state. If you're driving, it's much quicker to reach than a lot of Florida's other famous beaches.
It's one of the most popular beaches because it is absolutely gorgeous! It's the perfect destination for your next family vacation and offers a wide variety of activities, dining options and gorgeous beach shores. The beach is lined with so many options for your family's stay, including hotels, motels, condo rentals, bed and breakfast inns, vacation rentals and camping grounds.
FACT: The Beaches are covered in gorgeous white sand that sits densely on the shore allowing you to drive your car right along the water's edge!
If want more activities for your family (besides just lounging on the beach), there are tons of options all close by. Have some Outdoor Fun deep-sea fishing, where some of the best bass fishing in Florida is offered, rent equipment for endless water sports or visit one of Daytona's historical sites. At night, choose from a number of Daytona's fine dinning and restaurants, or bars or dance clubs for the grown-ups.
If you're on a budget, look for Free Things to Do in Daytona Beach. You'd be surprised at how much you can save on a beach vacation.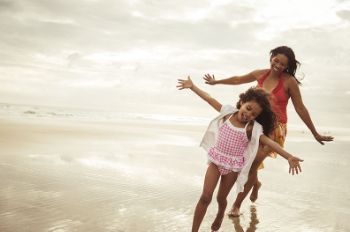 Did you know Daytona is the Festival Capital of Florida? Fall festivals make this one of the best times of the year to visit Daytona Beach. You can attend the Daytona Beach Blues Festival or find daily live music at Bruce Rossmeyer's. If you love art, you can attend the Halifax art festival or Daytona Beach's film festival, and there is always the Wings and Waves air show where over 40 different Air Force aircrafts give an amazing aerial performance over the Atlantic Ocean.

I grew up (mostly) in Memphis, so I was raised on Blues music and culture. The Daytona Beach Blues Festival is right up my alley and is coming up October 10-12 at the Jackie Robinson Ballpark. They've got a great music lineup every night and all proceeds form the festival will benefit the expansion of the NICU at Halifax Health and Project WARM (Women Assisting Recovering Mothers.) Go to a great festival AND benefit two worthy causes? Count me in.


Whether you are looking for a place to bring the whole family, or the perfect spot for a romantic getaway, Daytona Beach has lots of great options for your vacation. The beach awaits!
Have you been to Daytona Beach? Where did you go and what did you do? How much fun did you have? Let me know in the comments!